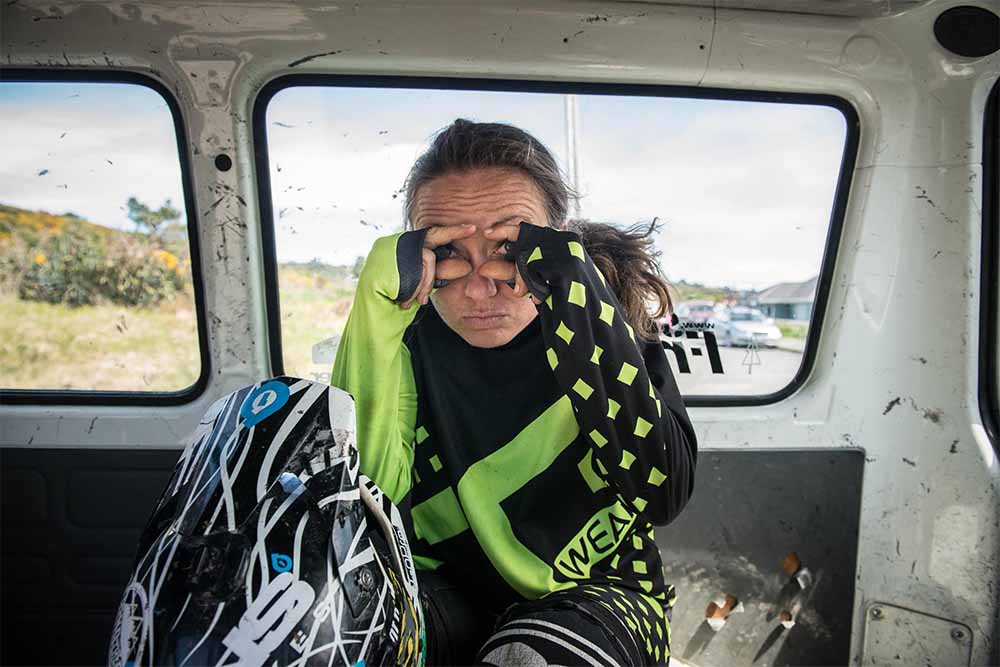 MY VITALS:
Live: Christchurch, New Zealand
Nationality: Polish
Day Job: Structural Engineer at Tindus

Hi, I'm Agata
It has been my dream for a while, and I have decided that the time to do it is now! I'm off to race the UCI Downhill Mountain Bike Worldcup. If I am not going to do it it will never happen and I will regret it to the end of my days.
I fell in love with Downhill when I got first introduced to sport about 5 years ago by my partner Todd and I have been riding my bike since then. Loads of adventures, wins, scratches, blood, fractured ribs, & bruises, but still pushing myself to be outside my comfort zone.
I Never gave up and now is the time to step up the game and try my strengths in the World Cup series. This coming season there are 7 races in the circuit and one final race – World Championships.
Dates and locations as follows:
April 29-30: (DHI) Lourdes, FranceJune 3-4: (DHI) Fort William, Scotland
June 10-11: (DHI) Leogang, Austria
July 1-2 (DHI) Vallnord, Andorra
July 8-9: (DHI) Lenzerheide, Switzerland
August 5-6: (DHI) Mont-Sainte-Anne, Canada
August 26-27: (DHI) Val di Sole, Italy
September 5-10: (DHI) UCI World Championships, Cairns, Australia.
Keep up with all my adventures on my blog below!